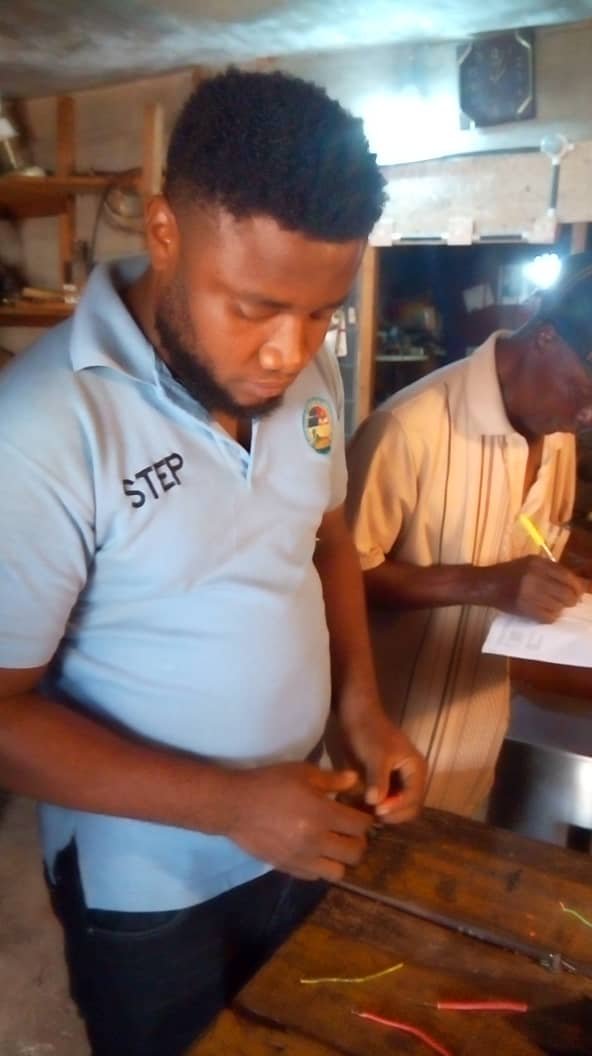 Beneficiaries of the Delta State Skills Training and Entrepreneurship Programme (STEP) who have completed their 6 months training in their chosen vocational skills have undergone a post-training proficiency test to qualify them for their starter packs.
The two day test which is the first of its kind in the programme took place simultaneously in different training centres in Asaba, Agbor and Kwale for 48 trainees in Fashion Design and Tailoring; ICT; Welding and Fabrication and Electrical Installation and Repairs.
Speaking on behalf of the state government, the Co-ordinator of STEP in the Office of the Chief Job Creation Officer, Mr Onyeisi Nkenchor, disclosed that the post-training proficiency test is an innovation packaged to strengthen the capacity of the STEP trainees and to ensure that trainees who participated in hands-on training at different training centres in the state were fully empowered to utilise the experience and skills acquired during training.
"The Office of the Chief Job Creation Officer has added a new element to the cycle of training. This is called the Post-Training Proficiency Test which entails practical testing of the graduates to ensure that they have reasonable proficiency in the skills for which they were trained," he explained.
He said 48 graduates of the 2018/2019 six months Green STEP trainees comprising 30 persons in Fashion Design and Tailoring; 11 in Welding and Fabrication; 3 in Electrical Installations and Repairs and 4 in ICT were taken through the tests at different centres in Asaba, Agbor and Kwale.
The test lasted between 4th and 5th July, 2019.