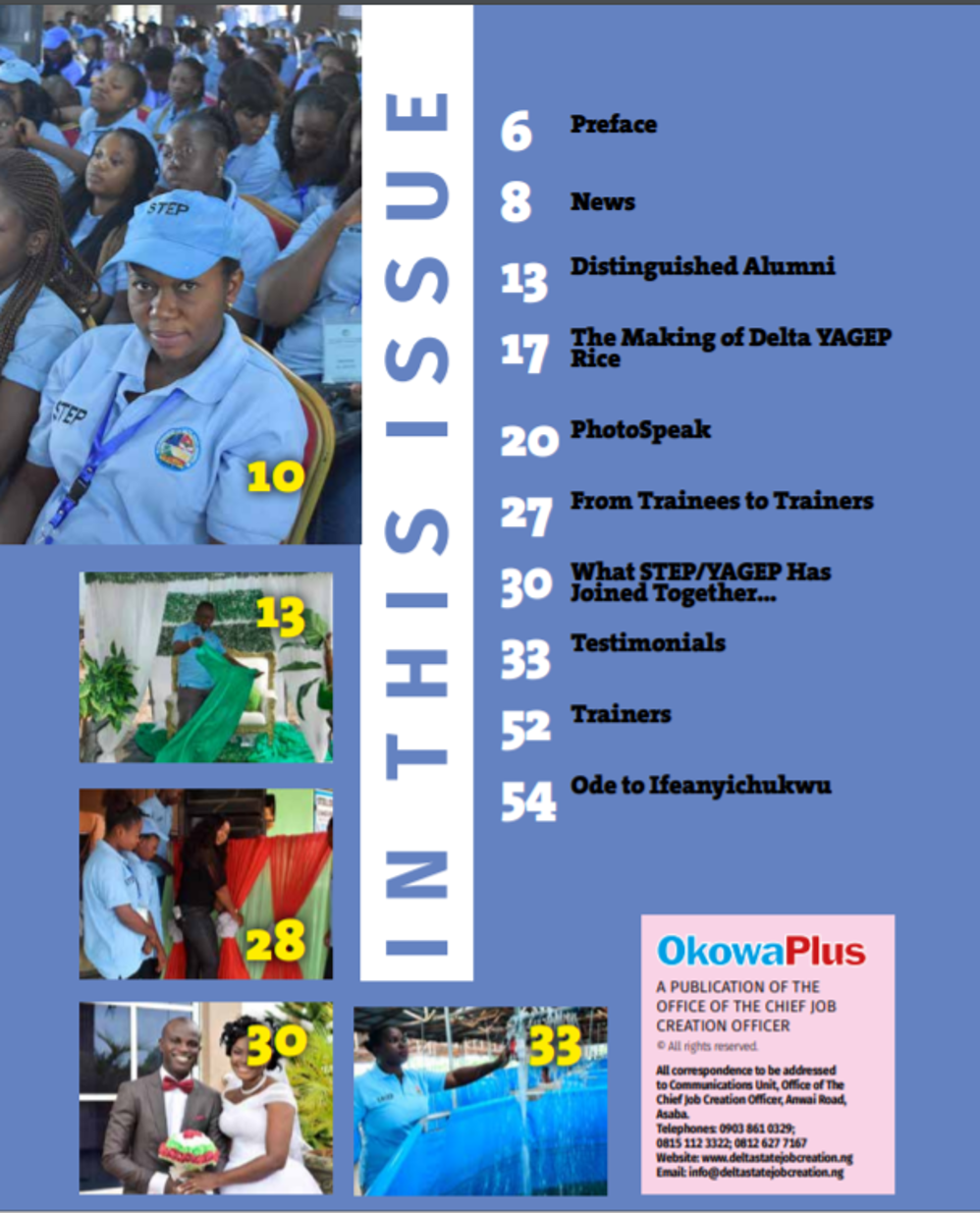 Today, we are witnessing an epic milestone in the storyline of Governor Okowa's job creation model for tackling youth unemployment, economic diversification and inclusive growth in Delta State. More than 4,200 youths are currently living testaments of the vision and commitment of His Excellency, Senator Dr. Ifeanyi Okowa to develop the productive potentials of youths through the entrepreneurship and engagement in gainful economic activities.
While the introduction of the Job Creation Scheme may have been attended by skepticism based on poor performance of previous youth empowerment programmes, the professionalism and transparency of implementation quickly elicited programme credibility and wide acceptance from the target audience and stakeholders. From inception to date, the story of the Job Creation Scheme has been a succession of milestones in the training, establishment and mentoring of unemployed youths in various skills and enterprises.
The footprints of the flagship job creation programmes – Skills Training and Entrepreneurship Programme (STEP) and Youth Agricultural Entrepreneurs Programme (YAGEP) - are visible across the 25 Local Government Areas of the State as underscored by testimonies of the beneficiaries on their lifetransforming experiences and success stories. Since assuming office on the May 29, 2015, Governor Ifeanyi Okowa has, in keeping with his gubernatorial campaign manifesto encapsulated in the S.M.A.R.T agenda implemented the youth-oriented job creation programmes for the fourth straight cycle, one every year. Much more important is that the story has not just been about implementing the job creation programmes, but that over these years, there has been a succession of milestones since 2015.
The harvest of milestones is evidenced by a variety of distinctive landmarks and impacts on the economic and social landscape of Delta State.