Screening has commenced for shortlisted candidates into the Delta State Government's Skills Training and Entrepreneurship Programme (STEP) 2022 cycle.
 The screening exercise into the 7th STEP cycle which was being held at the Delta State Job and Wealth Creation Bureau, Asaba would last for two days, Wednesday 10th and Friday August 12th, 2022. 
It was being conducted by panels of interviewers drawn from the bureau and the Directorate of Youth Monitoring and Mentoring (DYMM.)
Successful candidates after the training would be trained and established in any six of the vocational skills namely, Electrical Installation and Solar Works; Catering and Confectionery; Hairdressing and Braiding; PoP, Screed-Making and Painting; Tiling and Interlocking, and Audio- Visual Services.
Speaking on behalf of the panel, the STEP Coordinator, Mr. Onyeisi Nkenchor, congratulated the candidates for being on the shortlist, advising them to conduct themselves in an orderly manner to ensure a smooth screening exercise.
Mr. Nkenchor pointed out that the screening would be conducted in line with the practice in the bureau for effective profiling of the candidates and to ensure that only suitable and qualified candidates were selected from the shortlist.
According to him, "The reason is to maintain integrity of the programme by ensuring that only those who are interested and willing to participate in the actual training are identified and admitted into the programme."
On his part, the Special Assistant to the Governor on Youth Monitoring and Mentoring, Pastor Festus Eligbo, with DYMM said that part of his agency's function was to ensure sustenance of the job and wealth creation programmes of the State Government through effective monitoring and mentoring. 
"While monitoring, we go to their training centres to ensure that the standard of training is maintained and that at establishment, we take them through specific mentoring programmes and business clinics on how to register with Standard Organization of Nigeria, National Drug and Food Administration Council, Corporate Affairs Commission and Small and Medium Enterprises Development Agency of Nigeria as agencies that regulate small and medium enterprises in Nigeria.
"We have Mentor to Mentee Programme where we help entrepreneurs within their localities to mentor them. In selecting a prospective candidate, the determinant factor is passion. We are adhering to the minimum standard set by the bureau. We verify their identity cards, certificates and certificates of local government origin," he remarked.
Responding, Endurance Buluku Ejaita (Patani LGA) who applied for Audio-Visual Services said, "I am very happy to be among the shortlisted candidates after 12 years of joblessness. Many of my friends have long benefited from the programme and they are doing well for themselves and have become independent. I hope to become self-employed like them."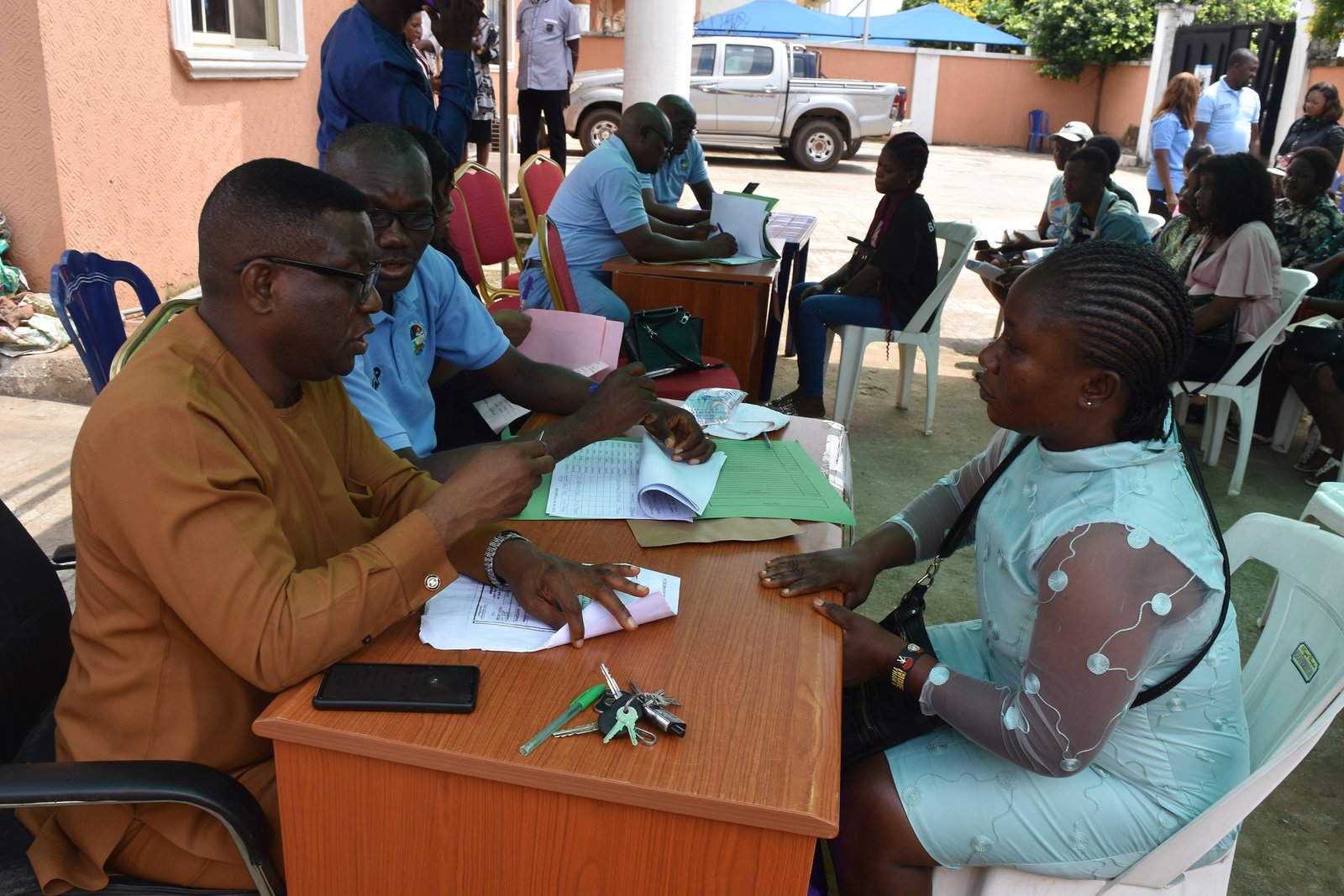 Also, John Ebikono-Ere (Burutu LGA), an aspiring trainee in Hairdressing and Braiding expressed optimism that her enrolment in STEP would help her realize her dream of being self-employed. "I was asked to present a valid means of identification, my certificate and certificate of local government origin. I am hopeful that STEP will help me fulfill my passion to become self-employed," she stated.
It would be recalled that the State Government through the bureau has trained and established over 6,000 previously unemployed youths in viable skills-based and agricultural enterprises in the past seven years. 
By Gertrude Onyekachukwu-Uteh