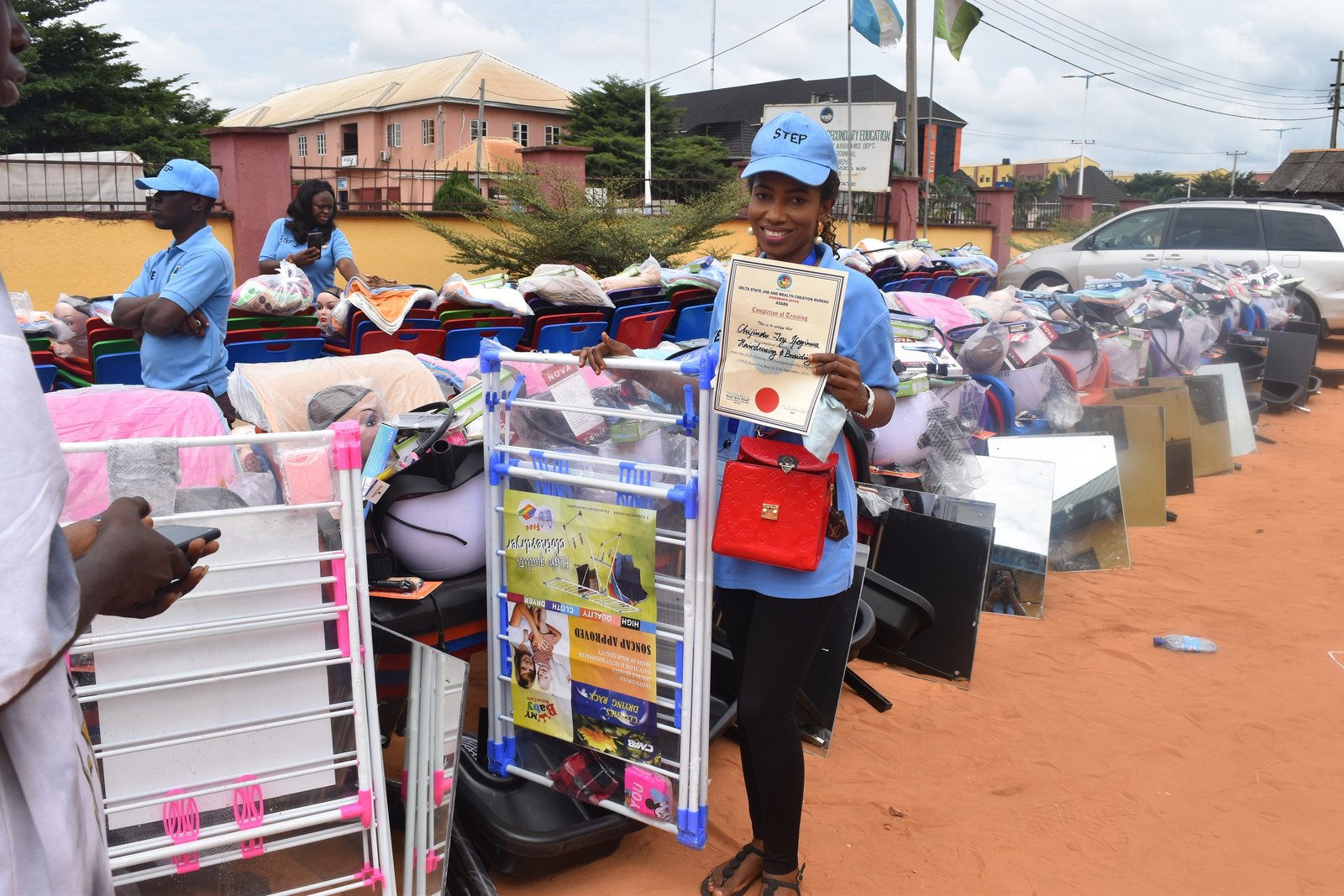 The Delta State Government through its Skills Training and Entrepreneurship programme (STEP) has achieved another milestone with the commencement of handing out of starter packs to 2020/2021 Cycle beneficiaries. 
The beneficiaries comprised STEP graduands who recently completed their trainings in various training centers across the state and have passed the proficiency test and undergone the Entrepreneurship and Business Management Training (EBMT.) 
The graduands numbering 62 included 22 STEPreneurs in Audio-Visual and 40 in Hairdressing and Braiding.
In an interview with one of the graduands, Cheche Queen Ifeoma who hails from Ika South Local Government Area, she said she was ready with her business name Donmonko Photography. 
Trained in Audio-Visual for four months, she expressed joy being established by the State Government with starter pack to begin her own business, thanking God and the State Governor, Dr. Ifeanyi Okowa, for being selected amongst others for the STEP programme. 
"Ordinarily, I couldn't have been able to afford the training and the starter pack given to me.  Government should continue with this programme. It has helped a lot of youths to go off the streets and made them self-employed," she added.
In the same vein, Jennifer John Kalehi (Warri South Local Government Area) trained in Hairdressing and Braiding said STEP has helped her fulfill her dream of becoming a hairstylist.
According to her, "I have flare for Hairdressing and Braiding before enrollment in STEP. I am grateful to God and the State Government for giving me the opportunity to be trained and established to practise my passion. I shall show good example out there to make the State Government proud. The job and wealth creation programme is so real and well-thought out."
By Ese Laura Oghene.